Image Carousel with 9 slides
A carousel is a rotating set of images. Use the previous and next buttons to change the displayed slide
Welcome
The Program in Hellenic Studies offers an undergraduate curriculum in Modern Greek and Greek Diaspora Studies, interdepartmental support for graduate students working on Greece and the Balkans, and a series of events and conferences for the larger academic and Greek communities in the New York area. Under the auspices of the Classics Department, the Program allows students to study Greece through a contemporary lens and prepares them for further academic study and later professional work in the field. Students are encouraged to study in Greece in the summer and during their Junior year. The curriculum aims to build a strong linguistic base, a knowledge of the field, and a theoretical framework for analyzing cultural difference more generally.
Special Concentrators' Testimonies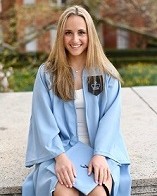 "Choosing to pursue a special concentration in Modern Greek Studies was one of my best decisions while a student at Columbia. I so enjoyed all of my Greek classes as I was able to learn and closely study the language, was exposed to new ideas, and was able to further connect with my Greek heritage. When I attended my first Greek class on the first day of my freshman year, I was not aware of the profound impact that the subject, the faculty, and the classes would have upon my experience at Columbia and upon my life. Thank you for the lessons learned, the most incredible four years, and the unforgettable memories."
-- Alexandria Absey, Columbia University Class of 2021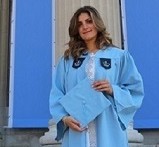 "Pursuing the Special Concentration in Hellenic Studies is one of my fondest memories of my time at Columbia. Through completing the Special Concentration not only was I able to take a variety of courses on campus, but I was also able to participate in a summer study abroad program in Athens and complete a senior thesis. Throughout all of these experiences, the coursework and faculty were engaging and pushed me to understand my own connection to my heritage, including exploring language, culture, and history in ways I had never explored prior to college. This combination of academic and personal growth truly made the Concentration a memorable experience and meaningfully deepened my understanding of my other coursework, particularly in regard to the Core Curriculum, over the course of my four years in Columbia College. I'm extremely grateful for having had the opportunity to deepen my understanding of Greek culture through the Special Concentration and continue to value the connections to other students and professors I was able to foster along the way."
-- Antigone Ntagkounakis, Columbia University Class of 2021
---
Photo credits
Ο Καραγκιόζης στην Αμερική: του καραγκιοζοπαίχτη Δημήτρη Μανωλόπουλου; Stamps, from the Private collection of Neni Panourgia; Photo: Drapetsona, Petros Gourgouris (2014); Ρακένδυτοι: Σχέδια του Ραλλή Κοψίδη σχολιασμένα ποιητικά. Εκδόσεις Φαρφουλάς. Αθήνα, 2019; Giannis Stavrou, Private Collection (Athens); Καραγκιοζολόγιο (τεύχος 6, χειμώνας 2018); Kosmas Stathis, Private Collection (Athens).