Image Carousel with 9 slides
A carousel is a rotating set of images. Use the previous and next buttons to change the displayed slide
Welcome
The Program in Hellenic Studies offers an undergraduate curriculum in Modern Greek and Greek Diaspora Studies, interdepartmental support for graduate students working on Greece and the Balkans, and a series of events and conferences for the larger academic and Greek communities in the New York area. Under the auspices of the Classics Department, the Program allows students to study Greece through a contemporary lens and prepares them for further academic study and later professional work in the field. Students are encouraged to study in Greece in the summer and during their Junior year. The curriculum aims to build a strong linguistic base, a knowledge of the field, and a theoretical framework for analyzing cultural difference more generally.
Special Concentrators' Testimonies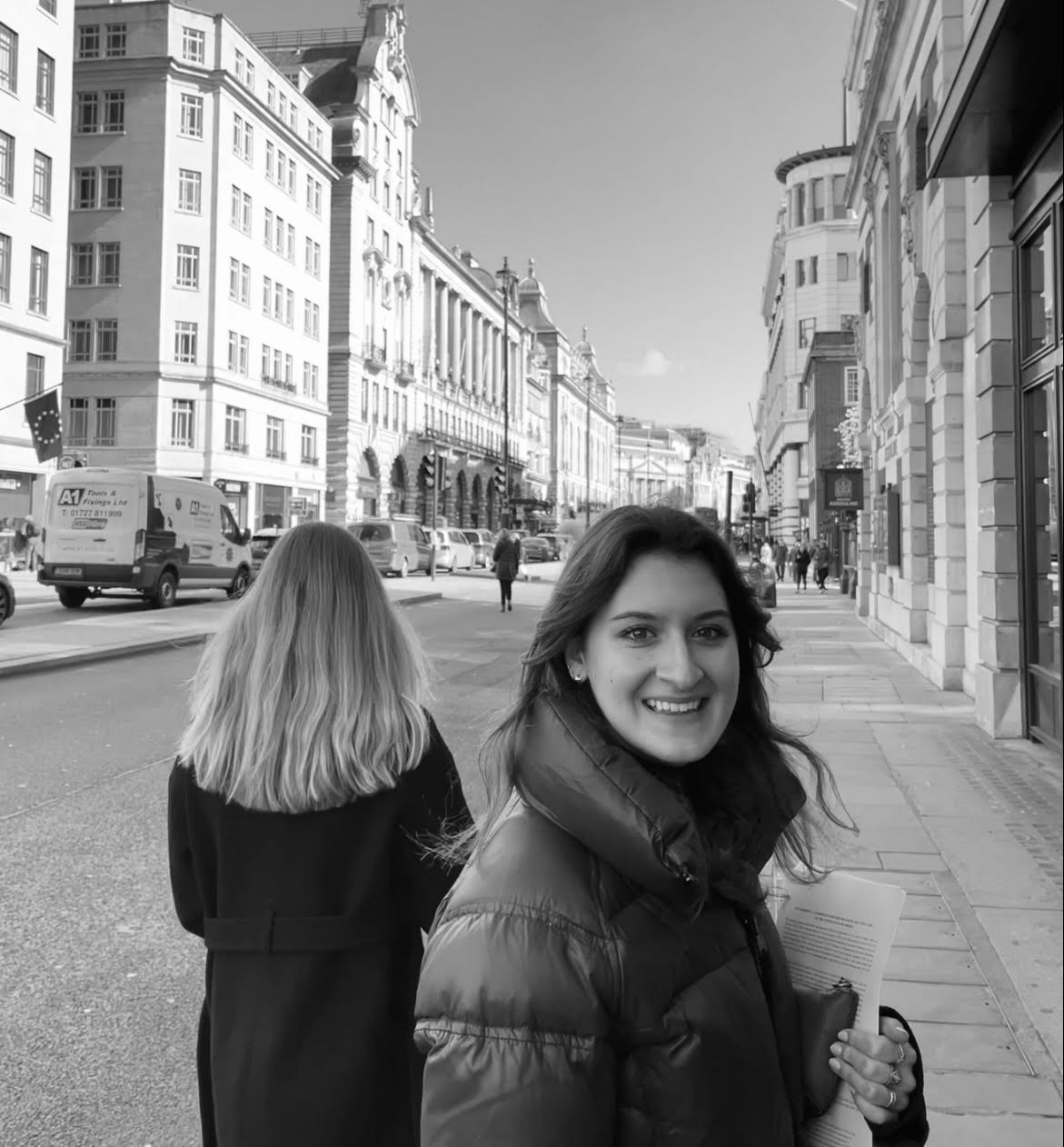 "Growing up in a Greek-American household, my father's motto was "Greek in this house"—Ελληνικά σε αυτό το σπίτι—and no question would be answered unless asked in our native tongue. Although making it through Greek School each Friday was oftentimes motivated by the "pizza night" awaiting us at home, when the summer began and my family embarked on our annual trip to Greece, nothing was more motivating than fluently communicating with relatives in the Peloponnese. I "graduated" from Greek School over a decade ago, but since then, the opportunities I have had to further immerse myself in Greek language and culture have significantly impacted my trajectory. For me, learning modern Greek means living modern Greek; not only did I attend the 2019 Columbia "Summer in Greece" program to expand upon my architectural interests in my country of origin, but I was also fortunate enough to spend the entirety of my Junior year taking classes remotely from Greece. The global program I embarked on in 2019 was not far from home—in fact, it was at home—but it inspired me to redefine what "foreign" and "familiar" meant to me, and to challenge even my own language and culture in a way that allowed me to appreciate them even more. And, while the country was in lockdown for the majority of my stay during the pandemic a year later, simply being immersed in the aura of the country deepened my appreciation for the role that language has had—and will forever have—in my life. These experiences inspired me to pick up the Special Concentration in Modern Greek Studies, and I could not have been prouder to submit my thesis in the very country my research was based on. With each summer in Greece, each course taken in the Hellenic Studies department, and each opportunity to rediscover my roots, I have also rediscovered myself, and the way that language has led my learning."
--Anika Tsapatsaris, Graduate Student
There are no upcoming events.
March 17, 2022
For Fall 2022 Course Offerings click HERE.
April 08, 2022
Learn more about the prestigious Guggenheim Fellowship HERE.
Warmest congratulations from the Program in Hellenic Studies!
March 23, 2022
University of Athens hosts Honorary Doctorate Confirmation Ceremony for Karen Van Dyck. 
March 23rd, 2022
University of Athens
March 11, 2022
Stathis Gourgouris translates poetry of groundbreaking Greek artist Lena Platonos for the book collection Piercing Red: Collected Poems and Lyrics 1984–2008.
For more information, click HERE. 
---
Photo credits
Ο Καραγκιόζης στην Αμερική: του καραγκιοζοπαίχτη Δημήτρη Μανωλόπουλου; Stamps, from the Private collection of Neni Panourgia; Photo: Drapetsona, Petros Gourgouris (2014); Ρακένδυτοι: Σχέδια του Ραλλή Κοψίδη σχολιασμένα ποιητικά. Εκδόσεις Φαρφουλάς. Αθήνα, 2019; Giannis Stavrou, Private Collection (Athens); Καραγκιοζολόγιο (τεύχος 6, χειμώνας 2018); Kosmas Stathis, Private Collection (Athens).