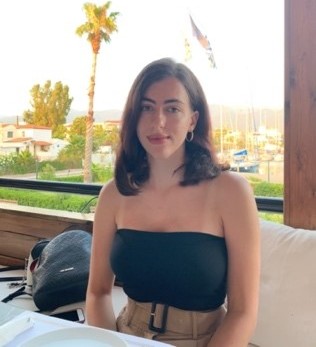 "Taking Modern Greek at Columbia has given me an opportunity to reconnect, explore, and deeply learn about my cultural heritage. The department has a stellar array of courses that explore all aspects of the Hellenic world from language to history to film to politics. Even if you are not of Hellenic heritage, it is absolutely worth taking a class and learning about a culture that has had such a vast influence on the western world."
--Stougiannou Angeliki Elli, Columbia College Sophomore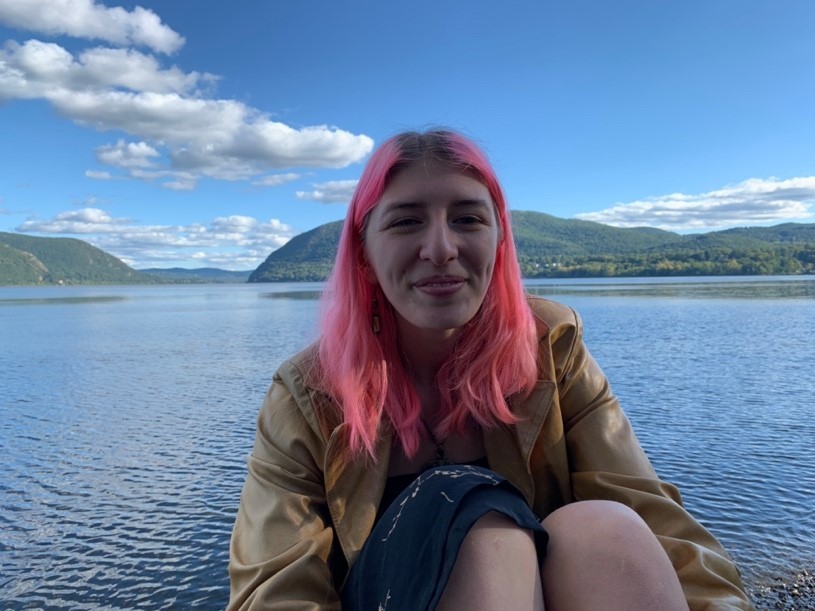 "When I'm asked this question, I usually say that I do it for the people—for my professors and classmates who form a caring community among Greek Americans here at Columbia. But as I've been thinking about it more, I believe it comes from a deep-rooted desire to heal the oppressive ideologies I've witnessed from my own dad, yiayia, pappou, theo's and thea's—and harness all of the beauty, acceptance, and love I see and sense in them. I think Greek history and language unlock so many illuminating signposts and pathways to liberation; and I want to create a model of how we can use that history of pain, oppression, and resilience to become agents of change rather than emulations of the peoples and structures which oppressed us. Just like any other case, I believe we can use language and art as a tool to forge that path and penetrate those intersections of history, present, and future in the narrative of Greek/Greek-American identity."
--Lanajames Kalfas, Barnard College Junior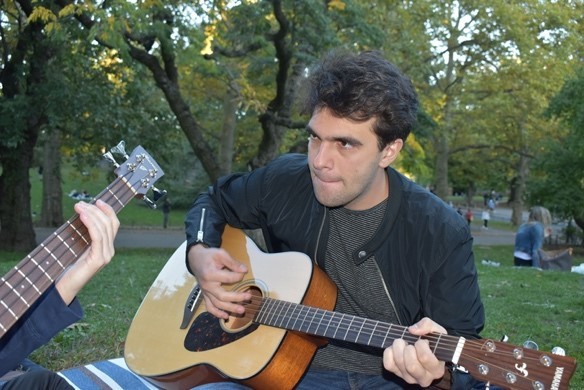 "Growing up as a Greek-American, I (like many) developed a strong sense of my Greekness, and yet I always felt somewhat removed from my heritage since I never learned Greek. Coming to Columbia, then, offered me a unique opportunity to finally connect with that heritage while also learning about both the history and present state of Greece and Greek identity. The road to developing proficiency in Greek is not easy; it is a tough language. That being said, choosing to study Greek has been one of the most (if not the most) rewarding experiences in my time at Columbia. In studying Greek, you will not only learn and connect more deeply with the Greek language and culture, but you will also form a kind of family with your fellow students and professors as you progress through the courses."
--Leonidas Pappajohn, Columbia College Junior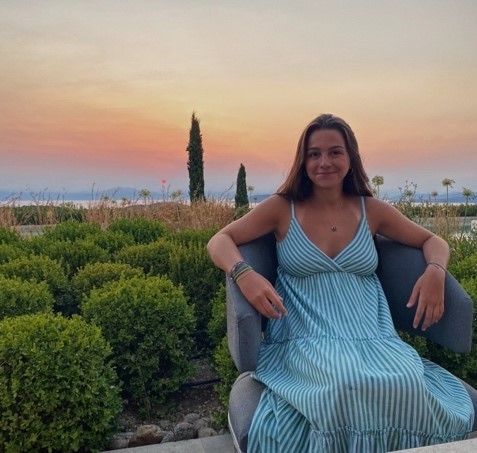 "Learning Modern Greek provides insight into Greek culture, which is constantly evolving. Contemporary Greek culture has many elements that form a unique combination of tradition and more current, diverse influences. Modern Greek helps develop a more comprehensive understanding and perspective regarding the profound impact Greek language and culture have had on both the global and domestic levels. Modern Greek has also helped me to more fully connect with my heritage and my Greek relatives, and the language has been critical in allowing me to more fully comprehend my identity as a Greek-American."
--Clio Dakolias, Columbia College Junior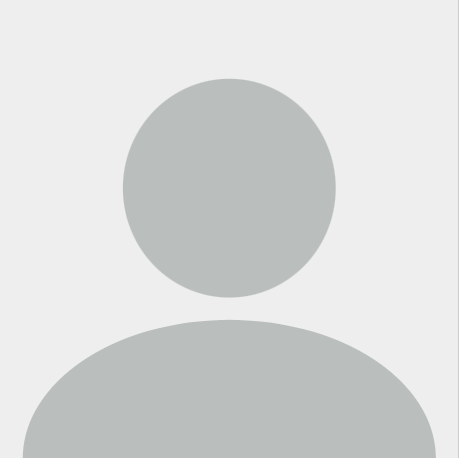 "Learning Modern Greek allows me to deepen my relationship with my Greek family because it facilitates our communication. It also gives me insights into Greek culture that I could only get through knowing the language. In addition, though Greek is a complex language, the professors are very effective teachers and make class fun and enjoyable."
--Alexander Johannes Nielsen, Columbia College Junior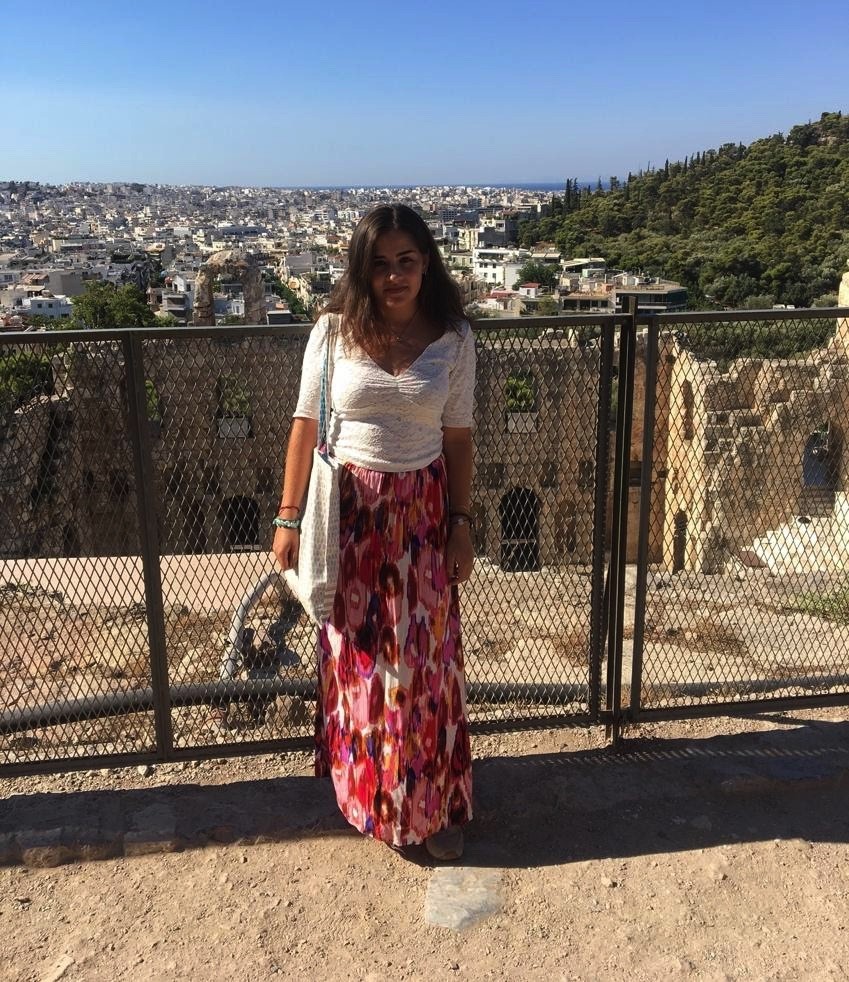 "When asked why I study Modern Greek (particularly since it is unrelated to my main academic pursuits) the first reason that comes to mind is the chance to reconnect with my heritage and learn more about Greek American culture. However, over my past two years studying Greek, my favorite part has been the supportive and tight knit community made up of both students and professors in the department. Modern Greek also gives me a more complete understanding of contemporary issues in Greece—for example, we discuss complex topics like race and queer identity and compare historical events with current issues such as the burning of Smyrna in 1922 and the ongoing refugee crisis. The time I have dedicated to learning Modern Greek has been deeply fulfilling on both a personal and academic level and I would definitely recommend this opportunity to anyone interested."
--Evgenia Kennedy, Barnard College Junior
Like many of my peers in the program, I initially pursued Modern Greek studies at Columbia to better engage with my culture and heritage language. It's hard to say for certain, but a couple years later I'm rather convinced that I would have landed in the department, as if cosmically, regardless of my own identity and father's tongue. Why? The program's language and culture offerings are, naturally, wonderful opportunities for students interested in Greek and Balkan studies; but beyond that, I have been pleased to discover a program with a diverse and multidisciplinary set of courses, capable of entertaining a wide range of academic interests and inspirations. Surveying war and occupation, religion and language, nationalism and identity, gender and sexuality, history and folklore, diaspora and refuge, Greece as we may know it unravels and something larger is achieved. I've been so inspired by this program's faculty and students, namely by their creativity, curiosity, and warmth.
--William Kanelopoulos, Columbia College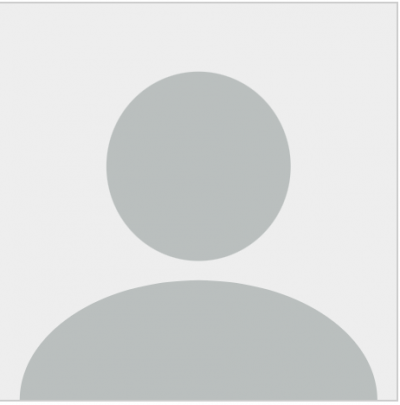 "Before coming to Columbia, I never had a community of Greek-American peers who I could bond with over our culture. Taking modern Greek has not only enabled me to find a community of people I proudly call my friends, but has allowed me to gain more understanding of my heritage. It has brought me closer to my family in Greece not only through language, but through cultivating a deeper understanding of what it means to be Greek-American."
--Christina Deodatis, Columbia College 2023